List of my scientific books and publications in peer-review journals and at conferences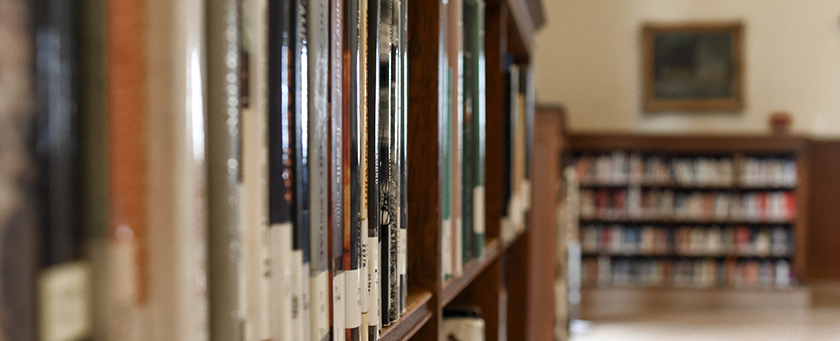 You find a list of my publications together with my citation metrics at Google scholar. Alternatively I also provide a list with links to local pdf-files below. I try to update this list regularly, but apparently Google might be more efficient than me in this regard.
2022 2018 2017 2016 2015 2014 2013 2012 2011 2010 2009 2008


Book

A. Trügler




Optical Properties of Metallic Nanoparticles:

Basic Principles and Simulation



Springer Series in Materials Science, Vol. 232 (2016)
ISBN: 978-3-319-25072-4 (Print), 978-3-319-25074-8 (Online)
DOI: 10.1007/978-3-319-25074-8


In preparation or submitted
S. Scher, S. Kopeinik, A. Trügler, B. Geiger, D. Kowald




A common framework for Fair Machine Learning with Physics Informed Machine Learning




in preparation (2022).





S. Scher, S. Kopeinik, A. Trügler, and D. Kowald




Long-term dynamics of fairness of data-driven targeted support for job seekers




submitted (2021).




2022
B. Bell, A. Trügler




An execution-based side-channel attack on cloud-based superconducting quantum computers




accepted at QCE22 (2022).





R. Walch, S. Soussa, L. Helminger, C. Rechberger, A. Trügler




CryptoTL - Privacy-Preserving Transfer Learning




submitted, arXiv:2205.11935 [cs.CR] (2022).

(arXiv)



L. Dutkiewicz, Y. Miadzvetskaya, H. Ofe, A. Barnett, L. Helminger, S. Lindstaedt, A. Trügler




Privacy preserving techniques for trustworthy data sharing: Opportunities and Challenges for future research




Book chapter, to appear in "Data Spaces: Design, Deployment, and Future Directions", Springer 2022.





S. Scher and A. Trügler




Robustness of Machine Learning Models Beyond Adversarial Attacks




submitted, arXiv:2204.10046 [cs.LG] (2022).

(arXiv)


2018
G. Unger, A. Trügler, U. Hohenester




Novel Modal Approximation Scheme for Plasmonic Transmission Problems


Phys. Rev. Lett. 121, 246802 (2018). (PDF) (PRL)



U. Hohenester, A. Trügler, P. E. Batson, and M. J. Lagos




Inelastic vibrational bulk and surface losses of swift electrons in ionic nanostructures


Phys. Rev. B 97, 165418 (2018). (PDF) (PRB)


2017
M. Krug, G. Schaffernak, M. Belitsch, M. Gašparić, V. Leitgeb, A. Trügler, U. Hohenester, J. R. Krenn, and A. Hohenau




Mapping the local particle plasmon sensitivity with a scanning probe


Nanoscale 8, 16449 (2016). (PDF) (Nanoscale)



D. Knebl, A. Hörl, A. Trügler, J. Kern, J. R. Krenn, P. Puschnig, and U. Hohenester




Gap plasmonics of silver nanocube dimers


Phys. Rev. B 93, 081405(R) (2016). (PDF) (PRB)



V. Häfele, A. Trügler, S. Stefan, M. Krug, U. Hohenester, A. Hohenau, A. Leitner, and J. R. Krenn




Three dimensional sensitivity characterization of plasmonic nanorods as refractometric biosensors


Nanoscale 8, 2974 (2016). (PDF) (Nanoscale)


2014
R. Schütky, C. Ertler, A. Trügler, and U. Hohenester




Surface plasmons in doped topological insulators


Phys. Rev. B 88, 195311 (2013). (PDF) (PRB)



C. Gruber, A. Trügler, A. Hohenau, U. Hohenester, and J. R. Krenn




Spectral modifications and polarization dependent coupling in tailored assemblies of quantum dots and plasmonic nanowires


Nano Letters 13, 4257-4262 (2013). (PDF) (Nano Lett.)



A. Hörl, A. Trügler, and U. Hohenester




Tomography of particle plasmon fields from electron energy loss spectroscopy


Phys. Rev. Lett. 111, 076801 (2013). (PDF) (PRL)



P. Dombi, A. Hörl, P. Rácz, I. Márton, A. Trügler, J. R. Krenn, and U. Hohenester




Ultrafast hot-electron emission from plasmonic nanoparticles


Nano Letters 13, 674 (2013). (PDF) (Nano Lett.)





PROCEEDINGS





P. Dombi, A. Hörl, P. Rácz, I. Márton, A. Trügler, J. R. Krenn, and U. Hohenester




Ultrafast hot-electron emission from plasmonic nanoparticles

Lasers and Electro-Optics Pacific Rim (CLEO-PR), IEEE 2013.

(IEEE)
T. Hanke, J. Cesar, V. Knittel, A. Trügler, U. Hohenester, A. Leitenstorfer, and R. Bratschitsch




Tailoring spatiotemporal light confinement in single plasmonic nanoantennas


Nano Letters 12, 992 (2012). (PDF) (Nano Lett.)


A. Jakab, Y. Khalavka, J. Becker, A. Trügler, C. Rosman, U. Hohenester, and C. Sönnichsen




Highly sensitive plasmonic silver nanorods


ACS Nano 5, 6880 (2011). (PDF) (ACS Nano)



J. Waxenegger, A. Trügler, and U. Hohenester




Mapping exciton wavefunctions in semiconducting carbon nanotubes with plasmonic nanoparticles


Phys. Rev. B 83, 245446 (2011). (PDF) (Phys. Rev.)



A. Trügler, J.-C. Tinguely, J. Krenn, A. Hohenau, and U. Hohenester




Influence of surface roughness on the optical properties of plasmonic nanoparticles


Phys. Rev. B 83, 081412 (R) (2011). (PDF) (Phys. Rev.)
D. Koller, U. Hohenester, A. Hohenau, H. Ditlbacher, F. Reil, N. Galler, F. Aussenegg, A. Leitner, A. Trügler, and J. Krenn




Superresolution Moire mapping of particle plasmon modes


Phys. Rev. Lett. 104, 143901 (2010). (PDF) (Phys. Rev. Lett.)



J. Becker, A. Trügler, A. Jakab, U. Hohenester, and C. Sönnichsen




The optimal aspect ratio of gold nanorods for plasmonic bio-sensing


Plasmonics 5, 161 (2010). (PDF) (SpringerLink)
2009
B. Schaffer, U. Hohenester, A. Trügler, and F. Hofer




High-resolution surface plasmon imaging of gold nanoparticles by energy filtered transmission electron microscopy


Phys. Rev. B 79, 041401(R) (2009). (PDF) (Phys. Rev.)
2008
A. Trügler and U. Hohenester




Strong coupling between a metallic nanoparticle and a single molecule


Phys. Rev. B 77, 115403 (2008). (PDF) (Phys. Rev.)



U. Hohenester and A. Trügler




Interaction of single molecules with metallic nanoparticles


IEEE Journal of Selected Topics in Quantum Electronics 14, 1430 (2008). (PDF)